Here we are, into a new year and of course Covid-19 remains the overriding factor in our lives. Yet, for us players in the additive manufacturing (AM) game the pandemic has proven itself an interesting place to lurk. As the virus tightens its grip again, as we plough on through winter, the story of 3D printing's involvement continues. So, this blog is a look at five 3D contributions to Covid-19. So far!
Face shields
Like as not you're aware of the 3D community answering the call-to-action to get face shields printed for the NHS. We're uber proud here at SED HQ, that SED Developments were part of this push. You can read more about that on our blog here.

And here's a short-time lapse video of one of our printers doing its thing:

Aside from face-shields the 3d community got busy printing breathing apparatus, internal parts of ventilators and …
We featured these swabs on our Instagram feed. @Markforged designed these nasal swabs, used for Covid-19 testing, in partnership with @neuphotometrics.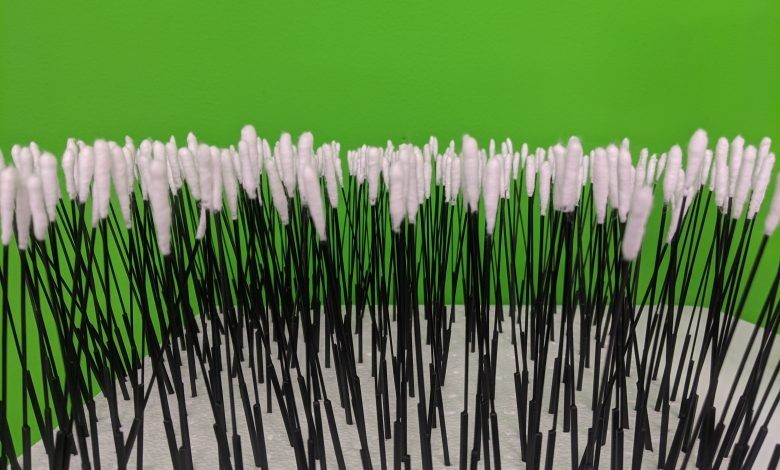 ⁠To learn more about the Markforged response to Covid-19 visit their website. There they talk about what they perceive as the two advantages that3D printing can offer during this situation:
An immediate triage of critical items like face guards and nasal swabs.
Helping production lines stay flexible – with particular regard to supply chain issues.
ELIX Polymers donating medical grade filament to manufacturers
The Ford Motor Company is one of many organisations involved in AM of protective face shields with filament donated by Elix Polymers.
Ford, which has switched some of its car production to medical equipment, is using the medical-grade material donated by Elix Polymers to help meet the demand for face shields, medical masks, ventilator valves and other medical devices.
Training aid for swab collection
Creatz3D is a Singapore-based, 3D printing equipment reseller. They've developed a training aid for respiratory swab collection for Coronavirus testing.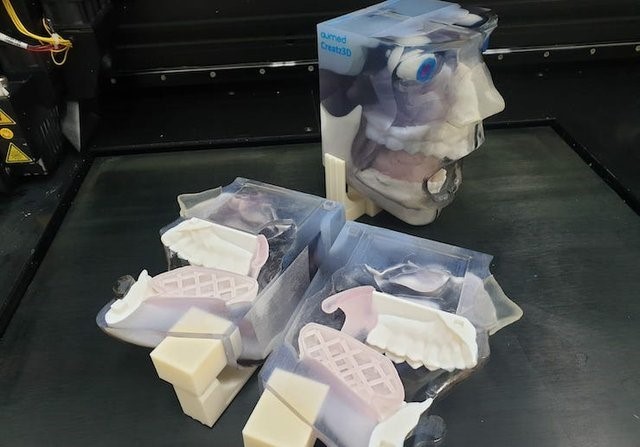 The company designed the '3D printed medical manikins to address the ever-growing need to ramp up swab testing training. According to Creatz3D, it's typical in Singapore for healthcare professionals to carry out swab testing on a volunteer basis. It seems existing medical manikins are deemed unsuitable for accurate simulation of the essential procedures involved in Coronavirus testing.
Open collaborative platform
On the 19th May 2020 DSM announced the launch of a digital, open and collaborative marketplace called UNITE4COVID. The aim of this collaborative platform is the provision of solutions for healthcare professionals involved in the care and treatment of Covid patients.
UNITE4COVID serves as a forum and hub for inventors, manufacturers and more. It brings together users of additive and subtractive manufacturing technology. Together they relieve the urgent need for PPE and other safety equipment that remains the bane of the medical professions. Healthcare workers, and employees from other institutions can access UNITE4COVID to see and request parts. Manufacturers meanwhile use the platform to share ideas and capacity.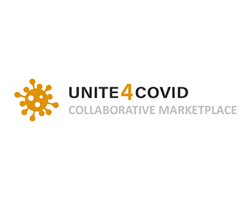 The World Economic Forum's Covid action platform highlighted the UNITE4COVID platform as a key effort from the manufacturing community in the fight against the COVID-19 pandemic.
NB: Royal DSM is 'a global, purpose-led, science-based company active in nutrition, health and sustainable living. DSM states its purpose as being to 'create brighter lives for all'.
There you have it then. A brief round-up of five 3D contributions to Covid-19. We trust you've found it as interesting to read as do we being a part of it.
We mentioned our Instagram feed above. But if you're a Facebook user you can see what we're up to there. Or of course you can check out the rest of our website. See ya there!