Easter Cutters and Stamps: a Showcase
Can it be that time of year already? Yes, it can and bunnies all round it is. Easter is almost upon us and, as we all know, the largesse of the Easter Bunny* isn't restricted to eggs. Oh no! Cookies and cupcakes are in the bunny's basket too!

So, this year, we're gone a lil bunny mad. But that's not all. We've thrown in a couple of chicks for further feathery fun! But – ta da! The biggest collection is now our embossing stamps and we've increased it three-fold. So, make like the bunny and hop to our range of Easter-themed embossing stamps here.

Or, if you prefer, hold your bunny cotton tails for the full Easter collection here. And if that doesn't make your ears waggle and your whiskers twitch then nothing will.
Easter advent
We're going to start our Easter cutters and stamps showcase with an Easter Advent. These seem to be growing in popularity, although really Advent belongs to Christmas. If you're counting down to Easter, surviving Lent would do. Anyway, we get to put our Easter mini shapes together in one place

This years' fave for us is the Hop cutter and stamp – at 8.5cm it's a good size for gifting.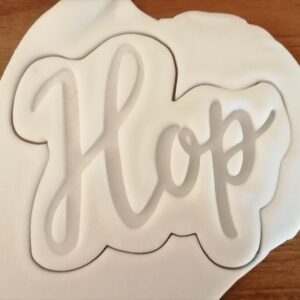 Rabbit puzzle
Our bunny puzzle is a first for us. We started in October with a pumpkin puzzle cutter for Hallowe'en. That went well so we thought we'd edge into rabbit territory with a similar model. The middle part we've designed as paws holding an egg.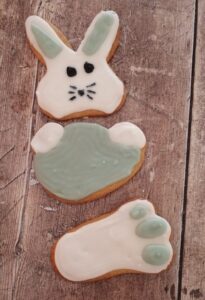 Rabbit, rabbit, rabbit, sang Chas and Dave back in 1981, in a song that hasn't dated well TBH. Anyway, we have tonnes and tonnes of rabbit cookie cutters. We've got rabbits running, crouching, sitting and rabbits in family groups. With over twenty designs for your delectation, we've gone down a rabbit hole good and proper!

Find all our Easter rabbits here.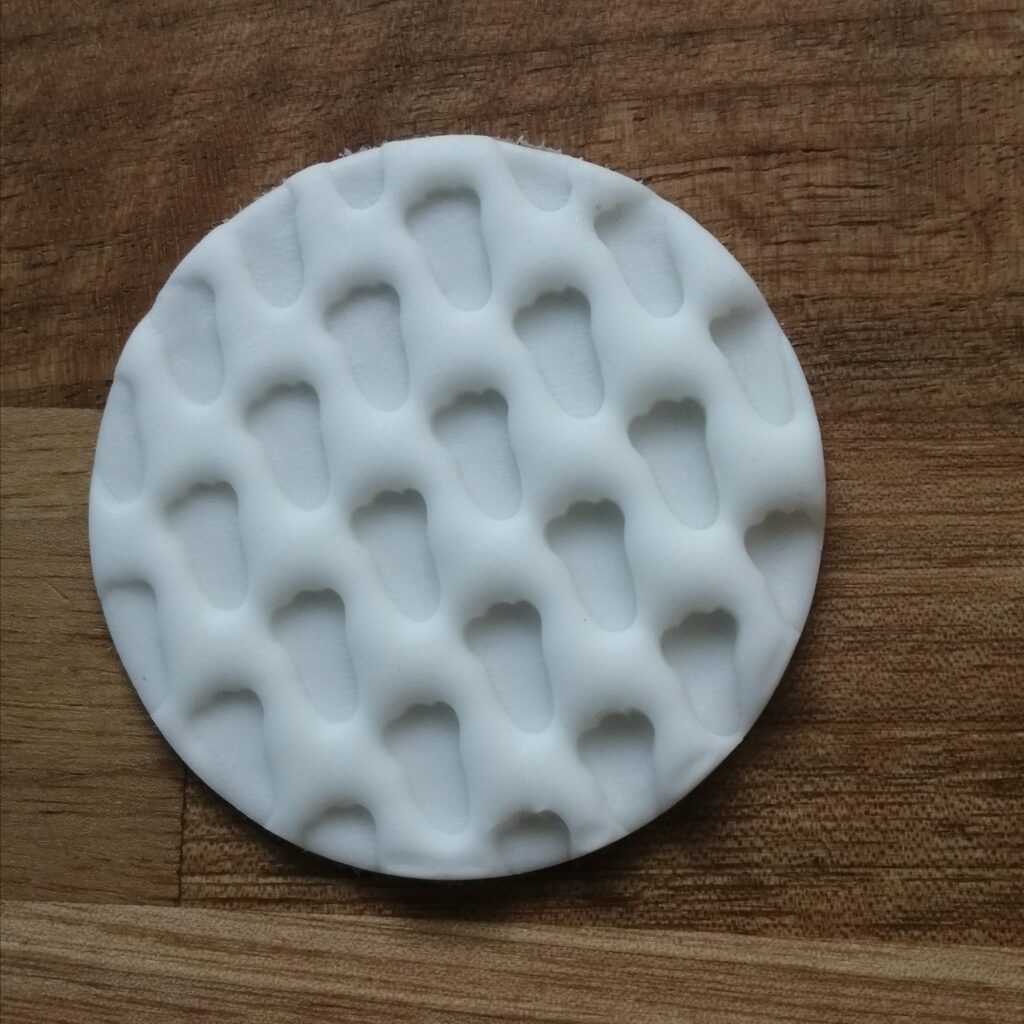 Spring has sprung – we hope!
Spring is here and we've designed our little lamb to be super cute – you can pop a little face on him. Find him on our website here.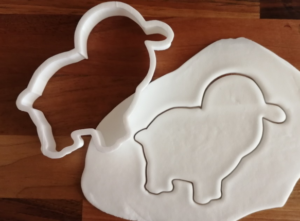 And, while we're at it, let us show you our chick head cookie cutter. We reckon it gives you space to get creative. He comes in a 5cm model so he'd do well as a chocolate mould? Just saying.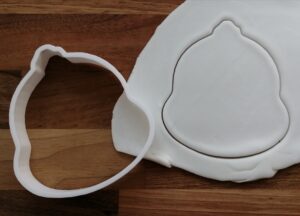 Our Easter chicks also have a square of the shop to themselves and you'll find that over here. Now we've gone large on these so the collection includes a 14cm large chick! Whoa! Even we can decorate that one and you know what our icing skills are like! Best not to look!

We trust that you like our collection of Easter cookie cutters and embossing stamps. Find the whole collection here.

As we often create new designs nearer the date (inspiration you can't stop it!!) check out our Insta page, where we pop new creations. And of course, if you have any questions about anything at all then don't hesitate to ask. Find our contact details here.
---
*Are you aware the the Easter bunny did in fact used to be a hare? It's true – well as true as the bunny itself is. Find out more about that and other eggciting Easter customs over on Born Again Swindonian.