Cake toppers are wonderful inventions for people like me. I can't ice for love nor money. Hence a suitable cake topper is an easy peasy way to liven up a cake or a tray of buns. Whether glittery or plastic or a wooden motto – stick in a topper and voila!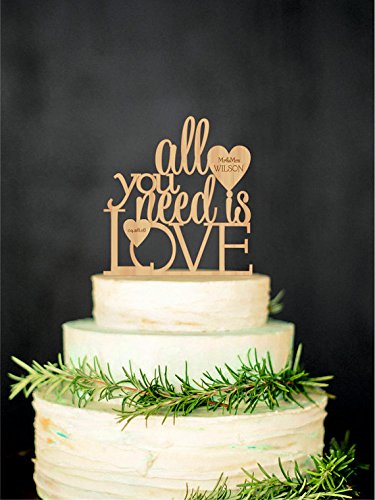 When did it all start?
It does feel like cake toppers are a new phenomenon – as with most faddish items they seem to be everywhere. Think owls and hearts over the last few years. But they're not. Come on. Admit it – y'knew I was going to say that, didn't you?
Going back as far as Victorian times, when a small plaster figurine representation of the happy wedding couple balanced on the top tier of the cake. And once the day was over, the couple kept the figurine wedding cake topper as a memento of the day. It thus languished forever in the china cabinet! In the 1960s and 1970s we replaced plaster or china figurines with cheesy plastic figures bearing no resemblance to anyone you know or knew.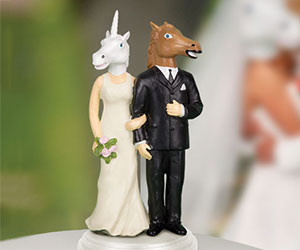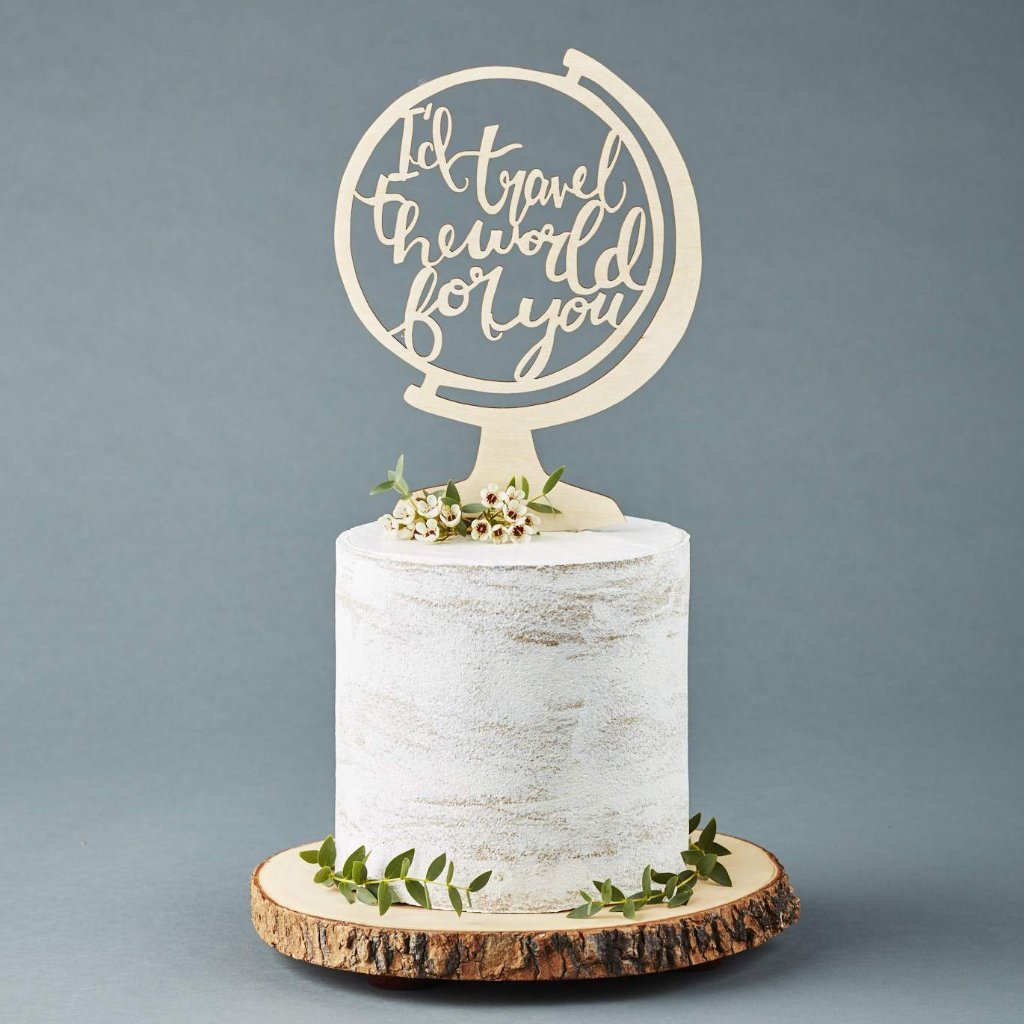 Nowadays, wedding cakes are often somewhat more minimalist. The figurines of old look a little out of place and have rather gone out of style. Even with our modern take on what vintage means to us. A ceramic couple looks at odds with a classy white cake, or with today's trend of naked cakes.
Cupcake Toppers
Added to which, we now have the cupcake trend continuing unabated. Very often, couple have cupcakes instead of one large wedding cake. Which does make it easier for guests to take away a whole cake made for them, rather than a sparse slice of sponge or fruit cake? Adorning cupcakes with little cake toppers makes them extra special. What better way to say 'you're individual and cherished' than a personalised adorned cake?
With our fast-paced world of social media, 24-hour shopping, a small cake of any shape with a personalised cake topper can be as special as that Tiffany's ring! Well perhaps not – but you know what we're saying. Hence the current trend for quirky cake toppers, our 'Marry Me' topper is one of our best sellers.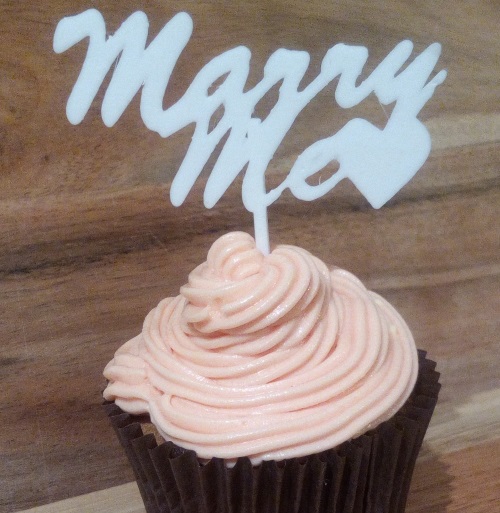 Designs A Plenty
Now with all that in mind, we thought we'd share a gallery of fun cake toppers we've found which might rock your fairy cake.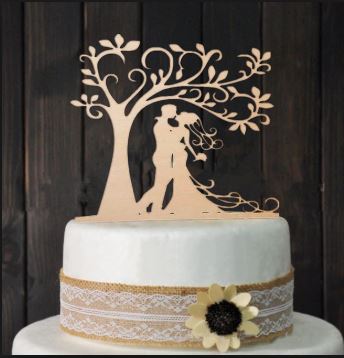 If you're interested in our cake toppers, or want to commission a special cake topper, then do get in touch. Or check out our own Cake Toppers.
We can create to a size of 23cm square, and can print in most colours. We're also on Instagram and Facebook and update our cake topper designs on a frequent basis.