'Winter is an etching, spring a watercolour, summer an oil painting and autumn a mosaic of them all.' – Stanley Horowitz, author
Autumn has to be my favourite season of the year. I'm a sunburnt red head, starved of heat as a child. Winter and spring don't do it for me and summer burns me to a crisp. Picky? The family have suggested as much! Or it could be that, being a September baby, I settle where I know best.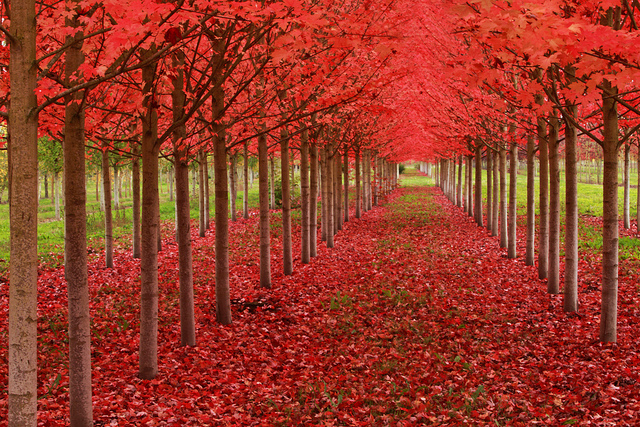 What I do know, is that I love those crisp September mornings. You know the ones. Those days where it's not frosty but yet you feel a ping to your cheek as you step out. October brings the colours of the leaves turning and November, the settling of the nights, ready for the big festival of Christmas. But I digress. And if you're still reading and thinking – 'blimey get on with it' – I thank you.
My point is to urge you not to miss out on the autumn action. It's all too easy to sit mourning the loss of summer (and bonus points if you saw the sun) and waiting for Christmas to come.
There's plenty of fun to be had in autumn. And, believe it or not, you can decide which autumn to celebrate. There's the astronomical autumn running from 23rd September to 22nd December. And there's the meteorological Autumn from 1st September to 30 November.
As we're quite nerdy we're going for the meteorological. Anyway, the Christmas crush covers December. But not yet though. Well not from us anyway.
Here we show you some of the designated days you can look forward to over the autumn
September
National Read a Book Day – 6 September
Okay – by the time you read this blog National Read a Book Day is long gone. But mentioning reading books is never a bad thing. Though we know that getting the time to read a book is hard. And getting children to read can be a real uphill struggle but books are such a source of wonder for children.
So, you've found the time – now find the book. Any recommendations welcomed.
As this is essentially a baking blog, I can do no better than recommend Nigella Lawson's Domestic Goddess. Yes, it's a bit of an oldie, but the recipes work. I can vouch for them and I'm no Nigella!!
Talk Like a Pirate Day – 19 September
What started off quite small, back in 1995, has grown into a silly day with a big following. This blog gives you some help with pirate lingo. And further, on the topic of pirate lingo, Facebook even programmed the platform so you can make your timeline talk like a pirate!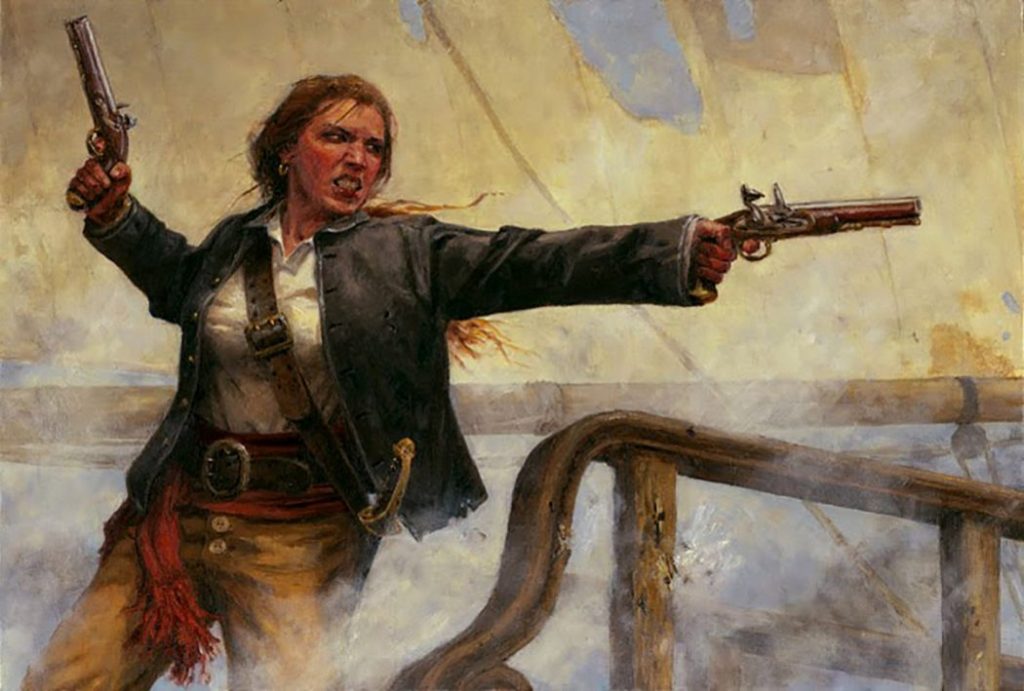 So, dust off your breeches, shout 'Yahh me hearties' at the top of your voice and embrace your inner Anne Bonny. 'Anne who?' I hear you cry.
An Irish female pirate, who, having got bored with the man she married, ran off with 'Calico Jack' Rackham and lived the life of a pirate. Dressed and talking like a man, she had for a cabin mate one Mary Read – another notorious female pirate. Caught with Rackham's crew, they both received the death penalty. Claiming pregnancy, the pair of them managed to get their death sentence's commuted.
First day of Autumn – 23rd September
Autumn Equinox celebrations take place over most parts of Europe. The people of Vilnius, Lithuania hold a festival each year. The height of the celebration is a fire show near the river Neris. The people place candles into different ornaments and set straw sculptures of mythological Baltic symbols on fire.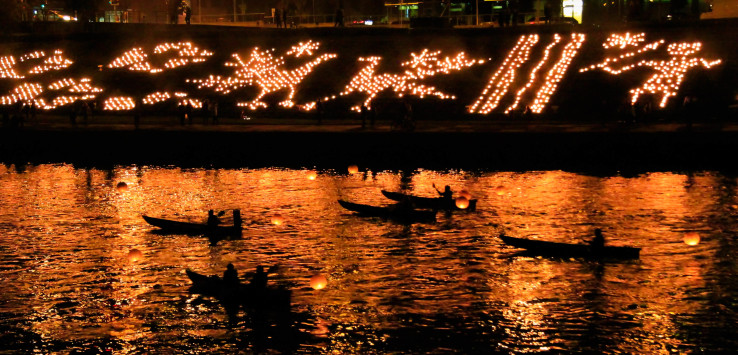 October
International Coffee Day – 1st October
I know many of you (including myself) place heavy reliance on this substance with a history as rich as its aroma. As my daughter says 'No Coffee – No Me. I can't think what she means!
Hallowe'en or Halloween or All Hallows Eve
It's a common misconception that Hallowe'en is an American invention. In actual fact, as this blog Trick or Treat, points out, far from the spook fest being an American import to us – we imported it to America. Which, when you stop and think about it, makes perfect sense. The only remotely American bit about it is the whole trick or treat thing. And even then not really … best to read the blog!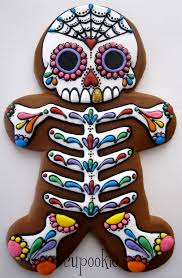 Hallowe'en then, like most things, originates from a lot of traditions. There's All Hallows' Eve in there. The term Hallowe'en is a contraction of that. Then there's Samhain, the Gaelic festival marking the end of harvest time. Throw in a turnip, a stingy drunkard called Jack and a Scottish practice called guising and you've got the Hallowe'en we know and love.
Co-incidentally 31st October is halfway between the Autumn Equinox and the Winter Solstice.
National Baking Week
National baking week starts on the 14th of October. People come to us at shows and say, 'Ah no. I don't need cookie cutters. We don't do baking' or 'I don't bake' end of. And my heart sinks a little, because everyone can bake.
Whether you can bake something edible is another thing. I've had more catastrophes than I've had successes. You need only look at our Instagram page to see that. My icing skills are beyond 'leave a lot to desire' and more 'give it to someone else'. Do I care? No. Why? Because baking saves my mental health. Whether it turns out right or not, looks a mess or not, it's an hour, tops, of magical alchemy. I recommend everyone to give it a go. To help you along here's the biscuit recipe we use.
November
Guy Fawkes Night
Remember, remember, the Fifth of November
Gunpowder treason and plot
I see no reason why gunpowder treason
Should ever be forgot
See a version (there are many) of the full rhyme here. We celebrate with fireworks, penny for the guy and the massive bonfire. To celebrate, in essence, the works of a Spanish Catholic assassin.
St Andrew's Day
On the 30th November, Scotland celebrates their patron saint. With an official Bank Holiday (England, we need to get sorted for St George's Day?!), the Scots celebrate the day in many ways. Glasgow holds a torchlight parade; East Lothian has the Saltire Festival and in the north the Oban Winter Festival. With its whisky, haggis and performers of traditional music – this is the one we're heading for. If you're thinking traditional baking, think shortbread, or even Empire Biscuits.
Festival of Lights – Durham & Longleat, Wiltshire. Growing in popularity over the last few years, are the Festival of Lights. The Lumiere Light Festival in Durham will celebrate its 11th anniversary in 2019. Longleat's festival boasts hundreds of illuminated characters and scenes across the estate.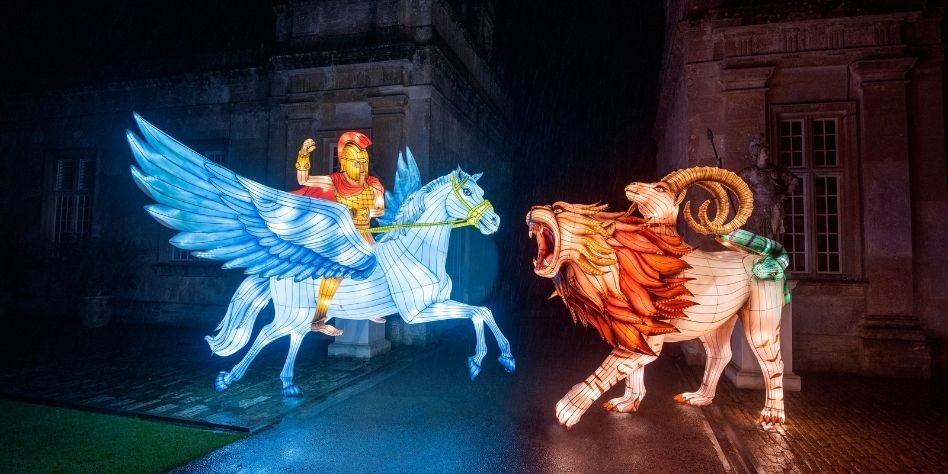 Enjoy your autumn (whichever one you choose to celebrate), and head into Christmas relaxed (well you can but try!), and refreshed. Stop sulking over the passing of summer. Instead look forward to the amazing autumn colour spectacular.
Until next time, follow us on Instagram – home of our creations, or Facebook, where we share innovation alongside creation.