So! You got yourselves a 3D printer for Christmas. Yay! Welcome to our world. Okaay, we're writing this blog from the assumption that you've been playing around with it and you know it works really well. What's more you've printed all the fun and daft stuff but now you're looking for some meatier projects – something you can in fact use. Not change the world -y'know – but at least be useful. Yeah? Does that sound like you?
Or, if the 3D printer is gathering dust along with the bread maker and the Soda Stream you might want to scroll on by. Or you might not? Cos what we've got here is a list of 10 useful 3D printed projects of stuff you can use. And – we can't ignore that we're in the middle of the Covid19 pandemic and in lockdown. Timely inspiration we think.

So, let's get going and introduce you to some new 3D modellers.
1 A holder for Headphones
From Cults 3D comes this fab, funky headphone holder with play-louder coloured inserts. Oooooh. As a particular porcine personality from an animated kids' show, is rather fond of exclaiming. (Peppa Pig for the uninitiated). The description from Cults 3D:
'This is a dual color remix of Makerbot's awesome Headphone Stand. We printed our on a Type A Series 1 with a Palette! Remix from Headphone Stand by Makerbot 3D file format: STL'
We reckon it's hard to resist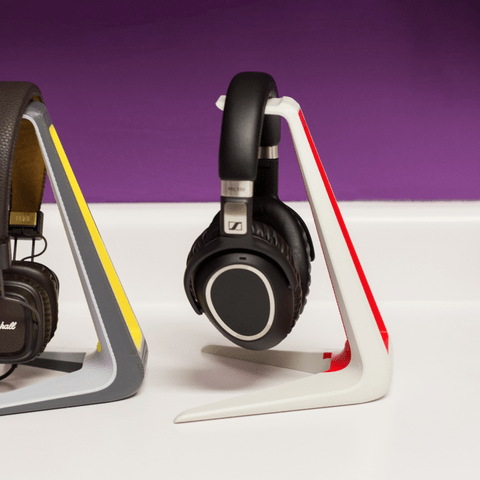 2. An earphone organiser
From our old friends at Thingiverse, from the designer muxx64, comes a bit of 3D printed whimsy in the form of an earphone organiser. Choose from an alien or a cool dude wearing shades. We definitely think this is a 'he'.
We've downloaded him. In one colour he'll take a little over 2 hours to print – 50% infill. No excuse now to have tangled earphones with this pocket-pal.
3. A phone holder
We know. Not what you'd call Avant Garde is it? Indeed, the 3D stores are a phone-holder-file treasure trove, so you'll have lots to choose from.

This iPhone X stand from Thingiverse (them again) is a fave at SED HQ. That glossy red is uber cool don't y'think? It does it for us for sure.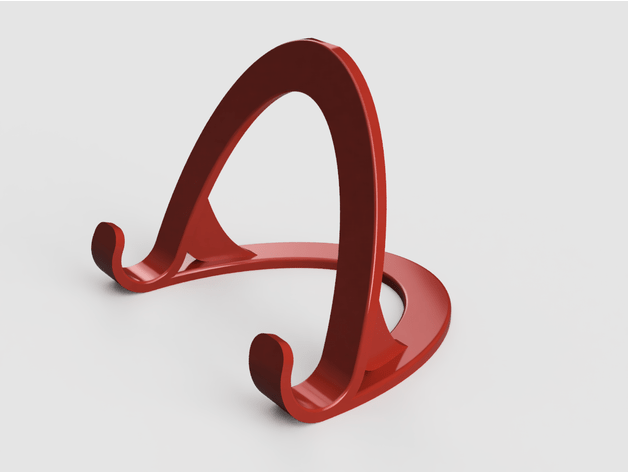 4. Vase
So, in the first instance we designed this pink and perky vase as a business card holder. In Eryone rainbow filament it took around 3 hours to print.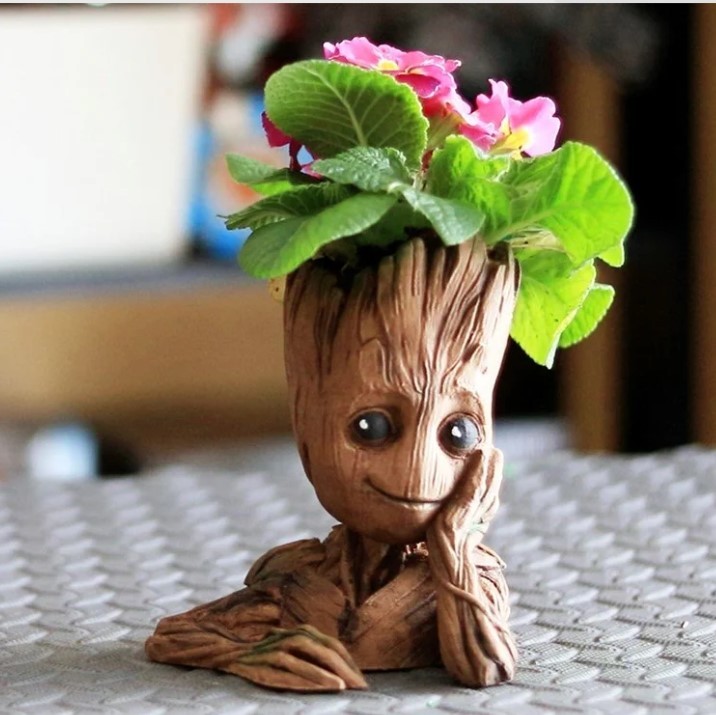 Such has been the success of this item that a Chinese company have copied the design and are now producing it via plastic mould. On dodgy copyright grounds we think?!
Halfway there….
5. Halfway through our pick of the prints and we have a Google Home Mini stand. If you've got a Google mini and you've not yet accessorised it with a 3D printed stand .. well … what are you thinking?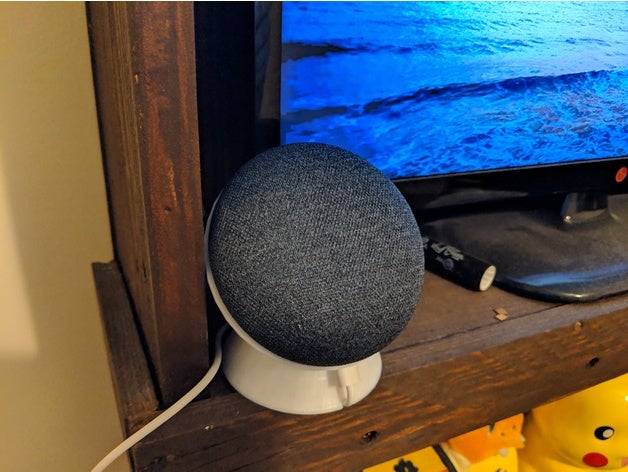 6. Token for Shopping Trolley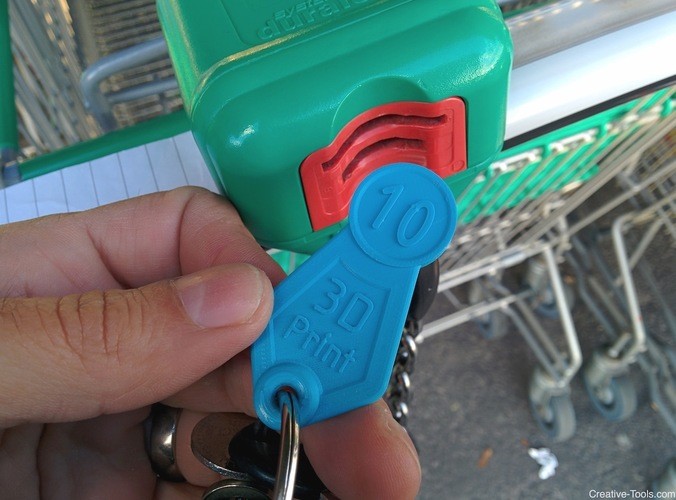 This one's yet another chart topper from weslar on Thingiverse.
At number 6 we have the ubiquitous shopping trolley token. Now if you're a regular at business expos or supporter of charities you might well have enough of these to make your keyring look like it locks Fort Knox. If you don't – here's a nifty printer project.
Thanks to Pinshape you need never fumble for that £1 coin again.
7. Toothbrush & Toothpaste Holder
You can't yet print a new set of teeth. But you CAN print yourself a toothbrush and toothpaste holder to keep tidy the stuff you need to keep bright your existing pearly whites.
If the utilitarian style you see here on YouImagine sets your teeth on edge, fear not. For you can print this in marble, hot pink or even a glittery gold filament.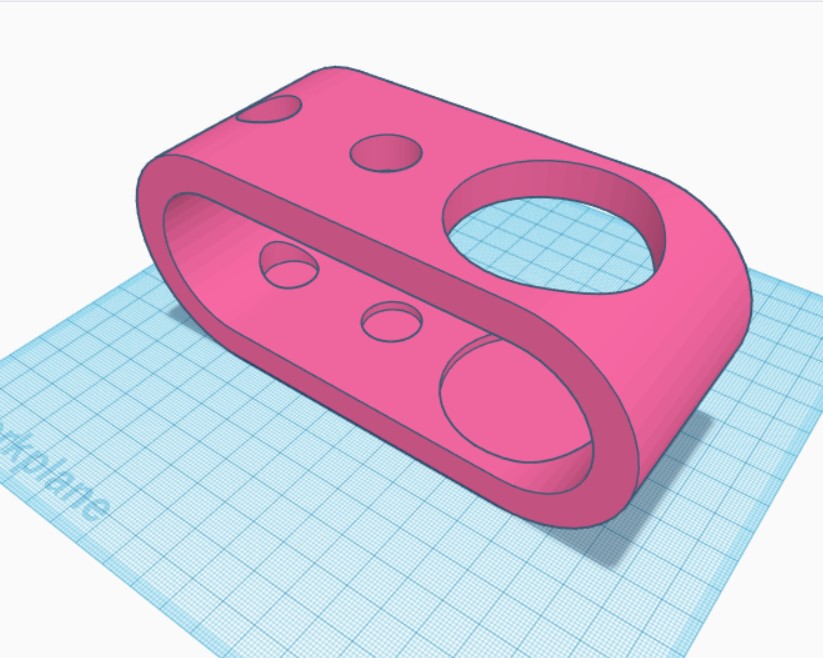 It measures 15.4cm x 6.5 cm tall. On 25% infill it took around 7 hours to print.
8. Floating Clock
Tick tock, tick tock. We're almost at the end of our list of 10 useful 3D printed projects – but first a clock. Not any old clock though. This project from CG Traders is a floating, geared clock.
Here you buy the STL for $4 and create the clock on your own 3D printer.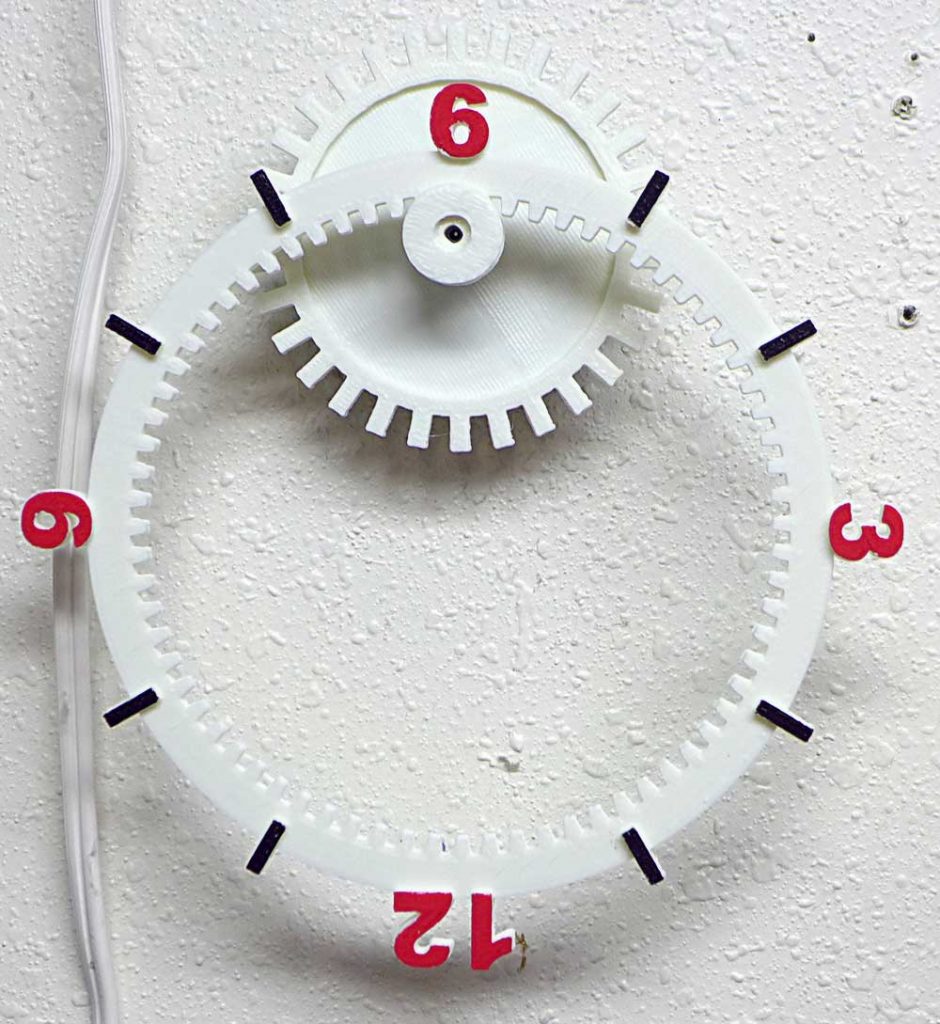 9. Coat Hooks
Don't yawn! These not any old hook. SED HQ first saw these last year and have been wanting to get them printed ever since. Aside from the fact that they're printed in ABS, which needs a much higher nozzle temperature, we never have a printer free!
Papagolf at Thingiverse created the Jack Russel rear-end hook. Sure to get your tail wagging with joy.
10. Funky Doorstop
And our entry at No 10, print pickers (not that there was ever any order of preference) is … drumroll …. a doorstop.
This one is Star Wars themed and has a diddy Yoda on the thick end of the wedge. 'The door hold back I will'
We're not one bit sure about the Disney licensing but hey. It's £2.09 for the STL, from Cults3D.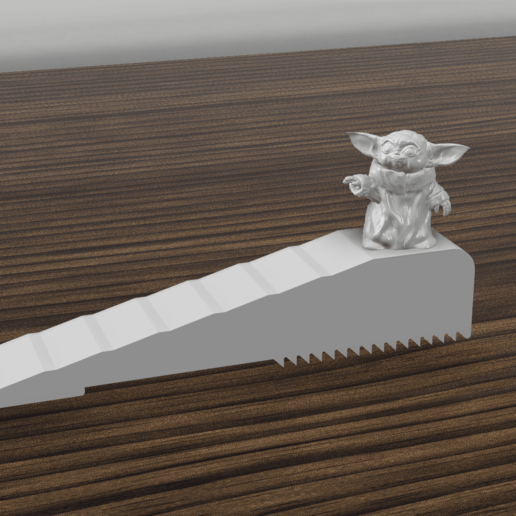 So, there you have it. Our list of 10 useful 3D printed projects for you to put lockdown to creative use. If however you're looking for some Cookie Cutter inspiration hop on over to our '8 Creative Used for Cookie Cutters' which isn't really about cookies at all 😊.
We hope there's some creative inspiration for you there. Get searching an you can find loads of STL files out there for your printer, to keep you printing for years!!
Of course if you're looking for more inspiration and go to fun, come on by our Instagram and Facebook pages, where we share innovative designs.