It might surprise you to know that 3D printing has been around since the 1980s. Yet it's only been in recent years that the technology has developed to the point where it allows printing on a small scale. So welcome to the wonderful SED Developments world.
What does this mean for you?
It means we can offer you a 3D printing design service that works for you. 3D printing design, limited only by your imagination. Well more or less…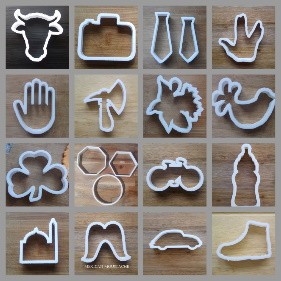 Cookie Cutters and more
3D Print Design
Our 3D Printers have produced car parts, model aircraft parts alongside caravan spares and educational toys. To mention a few. You can read about our designs in our Blogs. If you have a creation you want to see come alive, then contact us here, lets create!!
Let's Create….
If you have a cookie cutter design you want customising, or a creation you want either printing or designing, then let's have a chat. Contact us on 01793 705380 or email us at jo@sed-developments.co.uk.